📢 Communication
Board meeting - Dec. 04, 2023 at 04:00 PM, Grantham Pool
You're invited to attend our next formal Board meeting on Monday December 04, 2023 at 04:00 PM at the Grantham Pool. We will provide you an update on the Budget, Landscaping and Social gatherings. We will then discuss the on-going and new business of the Association, such as Insurance premium, Laundry equipment renewal plan and Water damage guide among other topics.
Elevator modernization project
United Elevator has completed the work on the elevator modernization project on September 07, 2023.
You are reminded to request and use the protective padding covers to hang around the inside cabin of the elevator when moving large bulk items, appliances and furniture.
Projects requiring Board approval and permits
We all want to have a better place to live, and would love to improve our units. It is important to remember that, Florida Building Code does not allow an owner of a Condo to do work on his unit. Also a Florida Licensed Contractor must be hired, and a permit must be obtained prior to allowing any contractor to start work. Failure to hire a license contractor is a felony in the state of Florida "Florida Statue 489.127(1) (f)".
Additionally, article 9.5 of our Declaration of Condominium requires that owners, prior to make any material alteration, addition or modification to his or her unit, must obtain written consent of the Association.
These projects require written Board approval and in most cases, permits:
Renovation projects such as kitchen & bathroom remodelling;
Knocking down walls and floor plan reconfiguration;
Plumbing such as changing water heaters, toilets, sinks, showers & tubs;
Electricity such as changing electric panels & ACs;
Installing doors, windows, hurricane shutters and enclosing balconies;
Mold remediation works (i.e. drywall removal)
These projects require written Board approval:
Installing hard surface floor on 2nd, 3rd & 4th floor;

Installing a communication dish or devices;

Changing the front door lock;
Failing to get approval from the Board and obtain appropriate permits on any of the above actions may result in serious financial and/or legal consequences.

Smoke detectors
As part of the Fire Alarm permit, the City of Deerfield Field requires that each bedroom and the living room be equipped with a 10 years lithium battery smoke detector. The existing electric smoke detector in each unit, located near the Air Conditioning filter grill, although still operating, does not meet the new fire regulation because of its vicinity to the AC intake grill.  
The new smoke detectors must be installed at least 3 feet away from any AC vents, and far away from heated appliances such as stove or portable heater. Do not install one in or near the kitchen.
Upon receiving in the mail a Confirmation of Installation of smoke detectors, kindly complete the form, sign it and return it by mail to Seacrest.
Fire Alarm System upgrade
Meir Alarm & Fire Protection has completed the installation of the alarms inside all the units. They are installing the pull stations, smoke and heat detectors on the catwalks, the laundry/storage rooms and the elevator lobbies. Finally, once the elevator project is completed, they will hook the alarm system to the elevator.
It's important to remind everyone that tampering with the alarm boxes in the bedroom(s) might jeopardize the entire fire alarm system.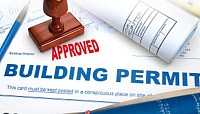 Planning to sale or lease your unit
Please be reminded of the requirements of Article 12.2 b) 2 of the Grantham E Declaration of Condominium, which states that from the date of the application, the Board has up to 60 days to approve or deny an applicant as a new owner or renter. Therefore, I remind everyone that if you intend to lease or sell your unit, you must plan at least two months after submitting the Application documents to Seacrest, for the start date on the lease or the closing date on the sale.
Seacrest has been instructed to return to the owner or realtor the applications that do not meet this 60 days period. Please ensure to advise your realtor if you are selling, to plan for a closing date of at least two months after the submission of the Application forms.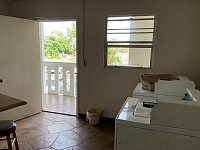 Laundry machines service
While doing your laundry, if a machine is not working or functioning properly, please call the company Wash at 800-421-6897, or 800-342-5932, then state account number FL8602108, then give the machine ID number A00 . . located on the front panel where the dials are. Report the problem and request for service in Century Village, Grantham E, Deerfield Beach, Fl.  Thank you for your cooperation.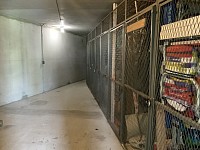 Storage room
Due to Broward County fire regulations, please be reminded to keep the open area of our storage rooms clear of all personal items, objects, materials and bikes at all times. All your personal items and other items must be stored in your storage cage or your unit. Any items left in the open space of the storage room will be disposed of at the owner's expense.